I hope you guys are excited as I am about the release of Taylor Swift's new song #LookWhatYouMadeMeDo! Below I have created a list of books that have similar themes to Look What You Made Me Do. This themes include darkness, lies, suspense, revenge, deception, power, feasts, kingdoms, drama, trust, and good vs. evil.
1. Stalking Jack the Ripper by Kerri Maniscalco
This book is all about girl power and rising up against society's expectations of how girls show act and dress. This relates to the song in the way that Taylor is taking a stand against the way people and society have treated her. I absolutely love Stalking Jack the Ripper and I think it is the perfect read if you are in need of a strong example of girl power.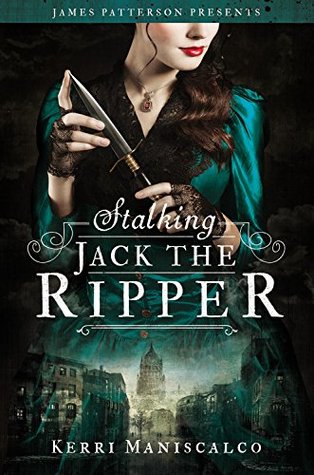 2. Allegedly by Tiffany D. Jackson
This book is definitely not for everyone because it is incredibly DARK. This is definitely a touchy subject, but very well written and it definitely keeps you on your toes. This follows a girl who lives in a group home because she killed a baby--but believes she was falsely accused, but is too young to remember. This is all about a teenage girl fighting for justice and standing up for herself. Definitely an interesting book and it is worth the read.
3. A Madness So Discreet by Mindy McGinnis
This book is about a girl sent away by her family to an insane asylum in the 1800s because she is an unmarried, pregnant teenager. The conditions in this asylum are absolutely HORRIFYING, but sadly accurate for the time period. In this book, Grace does not accept her fate, instead she fights back against society's view of her and uses her intelligence to escape. This book is full of feminism and girl power and I would highly recommend reading this alongside Stalking Jack the Ripper.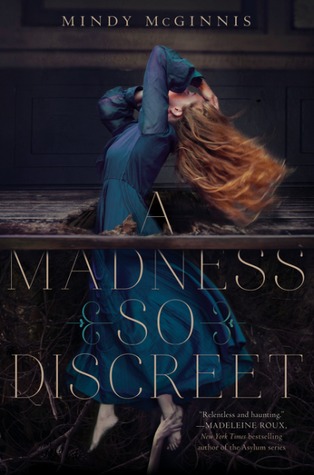 4. Three Dark Crowns by Kendare Blake
This book follows three sisters as they ascend to rule their kingdom, except the catch is that only one can rule, the others have to die. This book is full of deception and revenge and backstabbing all while set in a kingdom full of magic. I LOVED this book so much and found so much relation between Taylor's new single and this book. I do not want to say anymore because you just HAVE to go pick this one up. (Plus a feast is featured in this book).
I really love all of these books, and I highly recommend each and every one. If you enjoyed this post please sign up for #TaylorSwiftTix using my referral link here:
tswft.co/njoh-1