The #TBRathon runs from May 27th to June 3rd and is hosted by Taryn over at @sunlitlibrary on Twitter.
Here are the books I am planning on reading! (Many of these I am already halfway through so that is why there are so many on my TBR. In addition, this is the list of books that I am choosing from, I will not necessary get to them all.)
The Inexplicable Logic of my Life by Benjamin Alire Saenz
I loved Aristotle and Dante Discover the Secrets of the Universe, so I am on board for this one.
Spill Zone by Scott Westerfeld
I was not a fan of Scott Westerfeld's Uglies series, but I am willing to give this graphic novel a try.
When Dimple Met Rishi by Sandhya Menon
I am about 20% into this, and I am loving it so far. So cute, and exactly what I was looking for in a contemporary.
The Half-Life of Molly Pierce by Katrina Leno
I am a little ways into this and it is incredibly strange, and I have no idea where it is going--I'm excited.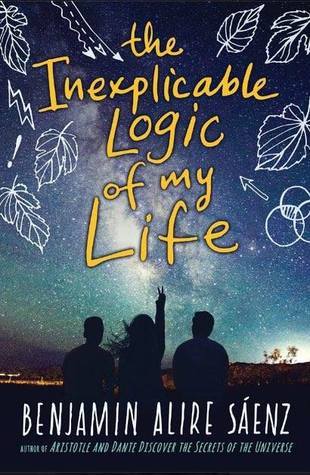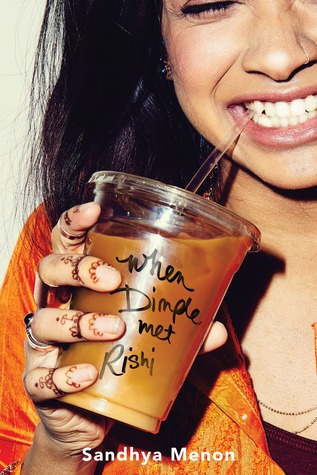 Far From You by Tess Sharpe
I am a little ways into this one, and I have a good feeling about it. I think this is going to be a powerful story.
Descender Volume One by Jeff Lemire
All I know about this one is that it involves robots, so I am all in for that. Also, this one has a very high Goodreads rating!
Tales from Shadowhunter Academy by Cassandra Clare
I have read about 200 pages of this, and I am really enjoying it. I always have a hard time with short stories, but I am hoping I can get through this quickly so that I can FINALLY read Lady Midnight.
Three Dark Crowns by Kendare Blake
This one has intrigued me since it came out, plus I have an eARC of the second one in this series that I really want to get to.
Hello, Universe by Erin Entrada Kelly
This one looks like a super cute middle grade novel, and I am very excited to pick it up.
Jonesy Volume One by Sam Humphries
"
A sarcastic teenager with the powers of cupid unleashes her preternatural matchmaking abilities on her school with hilarious and charming results." --I don't need to know anymore than that.
These last three books are ones that I have wanted to read for SO long. I am putting these on here in hopes that I can finally get around to them.
Shadow and Bone by Leigh Bardugo
I just really want to read Six of Crows, but I feel obligated to read the whole series. Plus, I have been hearing amazing this about this series for years.
This Savage Song by Victoria Schwab
I have been wanting to read something by Victoria Schwab for so long, plus the second book is coming out in June.
The Star-Touched Queen by Roshani Chokski
I do not think I have read a negative review of this one.